Migrated from Invision
 Sniggy Posted: Aug 19 2014, 03:04 AM
I don't have a tumblr or gallery so I thought I would post doodles here for all the nice peeps who've signed up so far. Thank you for joining! I love to see other people's characters--and to draw them!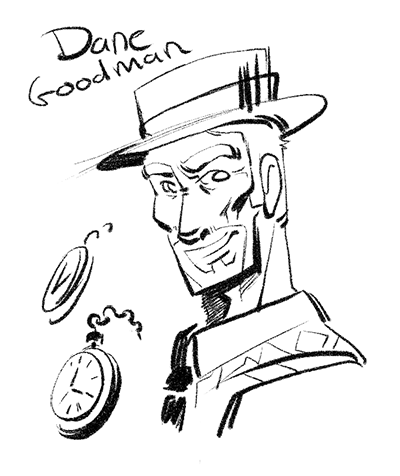 Dane is such a classy-lookin' gent. Can't wait to have Callahan step into his shop and pick out a pocket watch for himself (his old one was busted by a werewolf).

Eberhardt: the tank that walks like a man
(he's fat)
(eberlards)

how do hands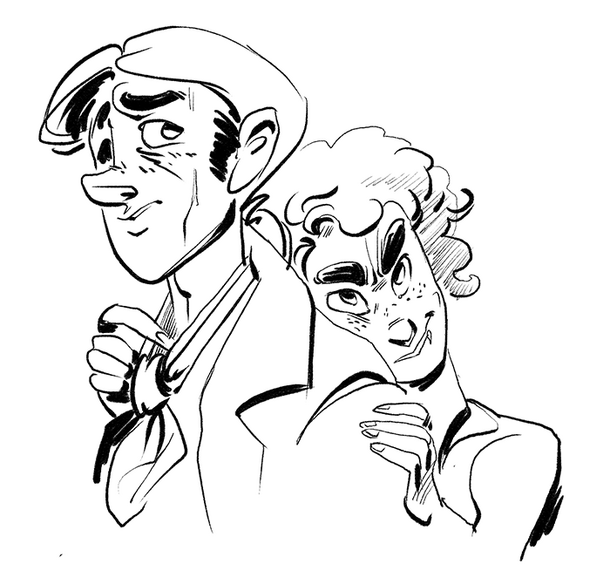 I really love the twins, I look forward to rp'ing with 'em a lot!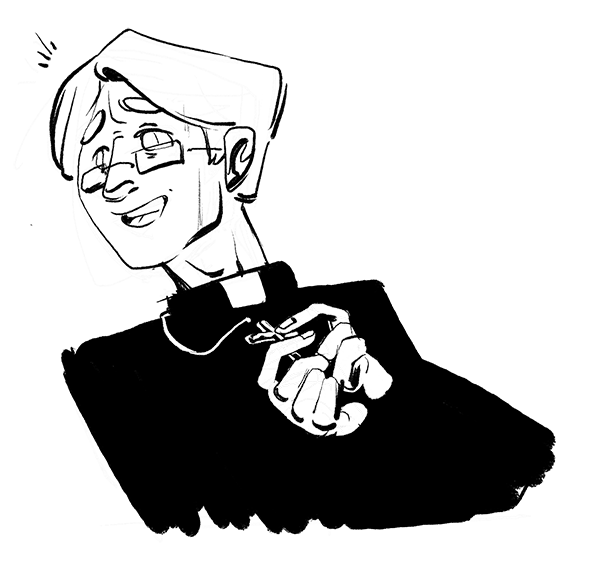 not sure if i messed up his hair or not. poor julian.
 Marr Posted: Aug 19 2014, 10:54 AM
C'est magnifique~ U_U /applause
 Ellen Posted: Aug 19 2014, 12:48 PM
AAA wonderful!
 Zoroko Posted: Aug 19 2014, 08:31 PM
Too amazing u ___u <333
maelgwyn Posted: Aug 19 2014, 10:41 PM
Oh my asjdhfkgdfgs these are so wonderful Sniggy! Thank you so much ;O; <3333

Sorry for seeing this so late, I've been super busy, but I look forward to RPing with you (and everyone else) too! /;w;/
Zooms Posted: Aug 20 2014, 08:34 PM
SCREAMS I will need to get unbusy soon and start RPing in here!!!!

Thank you so much Sniggy!!
Strampunch Posted: Aug 23 2014, 11:55 AM
Sniggy you rule, seriously <3
 Sniggy Posted: Aug 26 2014, 08:34 AM
i spent too much time on this! sorry


some cuties
Nixier Posted: Aug 26 2014, 06:31 PM
Aahhhhmygod, Sniggy, your art is amazing!<33

Love everything you do~
 Sniggy Posted: Sep 4 2014, 12:19 PM
all of you deserve tons of good art

but you only get mine :B

hahahahhh! hmmm, i'm pretty behind now, cause of all the new cool peeps. i'll play catch up soon-ish. ish! c:
Ad blocker interference detected!
Wikia is a free-to-use site that makes money from advertising. We have a modified experience for viewers using ad blockers

Wikia is not accessible if you've made further modifications. Remove the custom ad blocker rule(s) and the page will load as expected.