Migrated from Invision
Inimi-chan Posted: Apr 27 2017, 01:0
((I just realized I should post all my shizz here oops~ will repost also all the other outfits!))

When you wear normal clothes and people think you're straight
Inimi-chan Posted: Apr 29 2017, 03:5
I was watching over MissLOL so she'd do her homework, so I made these:
((super tacky))
Zoroko Posted: Apr 29 2017, 06:2
I love that last outfit. So cute xD
Inimi-chan Posted: Apr 30 2017, 09:4
Thank you! UvU

I need to find more cool patterns for his outfits~~~
Inimi-chan Posted: May 4 2017, 04:1
more late night doodles 8D
Inimi-chan Posted: May 5 2017, 02:1
((repost from his profiles to here - will delete them from there))
(just like to thank A BUNCH to QQ for helping out with outfits!!!)

Directly inspired by this piece:[2]

(he is giving you the bedroom eyes)

(he needs to be proper sometimes, can't be helped

(QQ's cute ideas <3 will most likely use some!)

(that one time you visit India and TOTALLY bought all the cool clothes there!!!)

Inimi-chan Posted: May 10 2017, 11:5
herp the anatomy turned out real bad but I had to draw this on him xD Thanks Toni for sending it to me >:3c
Inimi-chan Posted: May 11 2017, 02:2
top hat! I saw a familiar outfit on pinterest, I'll try to find it later :U
Inimi-chan Posted: May 13 2017, 07:4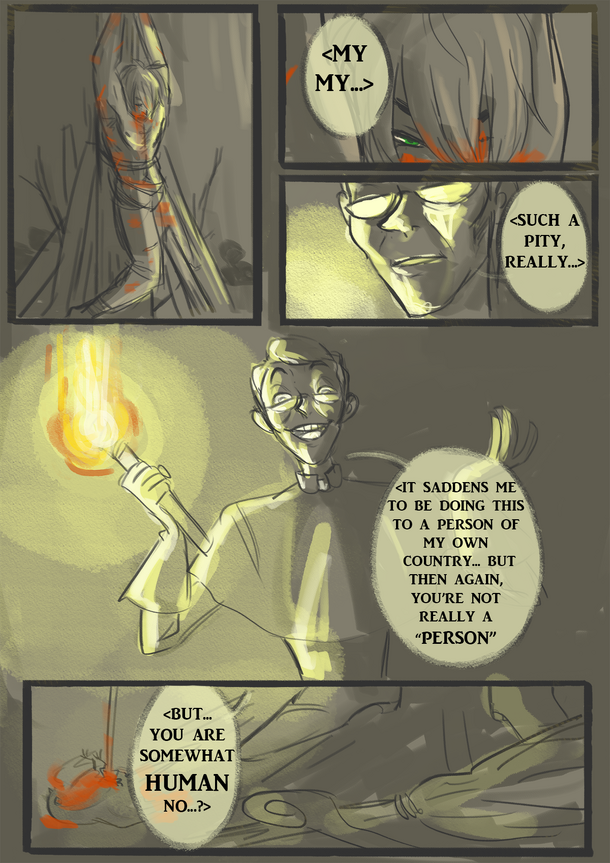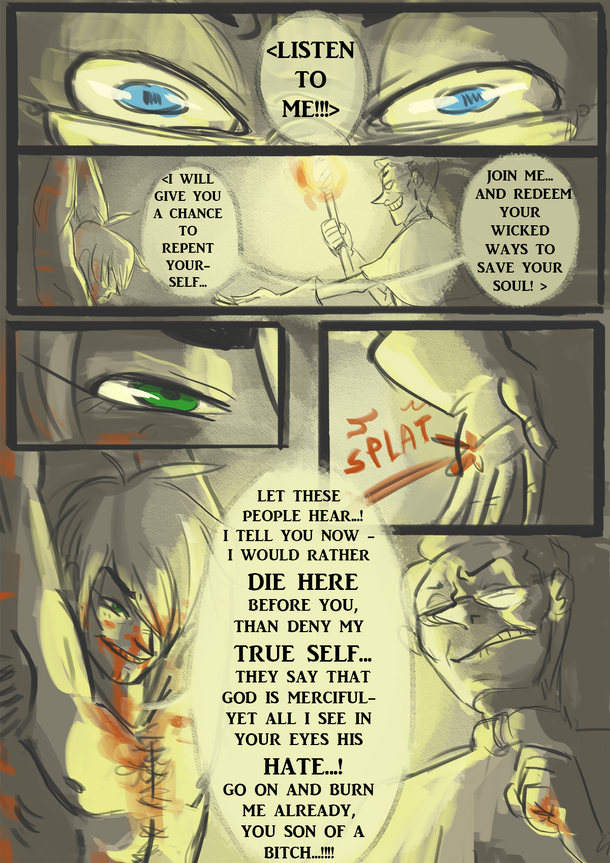 ((Please read from left to right~~))
Me+The Hunchback of Notre Dame OST+Earlier idea Toni gave me to draw Michael as Esmeralda = this
I'm sorry, I really can't draw John properly OTL
Also it was kinda rushed so it's a bit sketchy Y_Y;;
(Also John is speaking English to Michael, which he replies in German, in case it wasn't clear orz)
Ad blocker interference detected!
Wikia is a free-to-use site that makes money from advertising. We have a modified experience for viewers using ad blockers

Wikia is not accessible if you've made further modifications. Remove the custom ad blocker rule(s) and the page will load as expected.